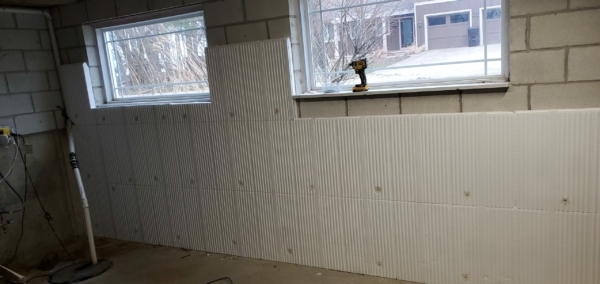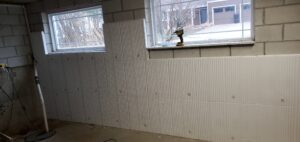 A home's thermal envelope has a dramatic impact on energy efficiency. This can essentially be viewed as any aspect of the home which separates what's happening inside from what's happening outside—air sealing and insulation come to mind. The foundation of your Kalamazoo, MI, area home plays a major role in thermal envelope quality. If it's not well insulated, the cement or block foundation drains heat and lowers comfort in the whole house.
Areas to Focus On
There are a few key areas that need to be focused on when attempting to improve how well-insulated your foundation is. Healthy and Performance homes have a dry, well-sealed and well insulated foundation level.  This means a basement with few cobwebs, a clothes dryer exhausting outside properly, dry, mold free and comfortable year around.
When Better World Builders looks at a foundation, we know it is best to keep health and safety first.  Home health and efficiency issues can originate from dirt crawl spaces, damp or very humid basement walls or floor, rodent activity, loose duct work, damaged insulation, even an old water heater or furnace can be a source of deadly carbon monoxide. 
If problems are found, our Better World Builders team has the expertise to correct issues while identifying the best value sealing and insulating measures to add bare foot comfort and energy improvements.
Insulating measures often combine with health and safety measures.  For a dirt crawl space, we will encapsulate the exposed dirt with a fiber reinforced moisture and vapor barrier.  Then we lock in the perimeter with closed cell spray foam to seal and insulate the walls.  We carry the process further by sealing the rim joist too.
For full basement walls made of cinderblock or poured concrete, we use special inorganic non-rotting insulation.   We can even include non-wood framing materials for a very resilient and healthy finished basement.
Another key insulation location is the rim joist.  This is where the cement foundation meets the wood part of the house.  Most homes have fiberglass stuffed into these cavities.  If you ever pull a piece of fiberglass out, you will most likely find black dirty fiberglass with rodent droppings.  Mice love fiberglass and often make a cozy home in your home in these areas. 
Sometimes mold is even found on the rim joist.  Corrective action involves removing the old, vacuuming clean, treating for mold, then sealing and insulating with closed cell foam.     
Identifying if there are issues and having a course of action makes your foundation system work for the health and well-being of your family and your pocketbook is what the Better World Builders team does for you.
Benefits of Foundation Insulation
Insulating your foundation comes along with a number of benefits. For one, you can reduce the heating load required to have a comfortable Kalamazoo, MI, area home.  You can prevent moisture issues, which can lead to mold and poor indoor air quality. Insulation also reduces the risk of rodents entering and impacting your household. 
Finally, it's a highly effective tool for saving you money on your energy bills. The sooner you get the work done, the sooner you'll see extra money back in your pocket.  It is also a smart step for homes that heat with an air sourced heat pump.
As a fully certified BPI contractor, Better World Builders is your best choice for wall and foundation insulation. We apply the principles of building science to every job we tackle, no matter how simple or complex it may be, and we'll walk you through the entire process from start to finish.
Here are benefits of foundation insulation: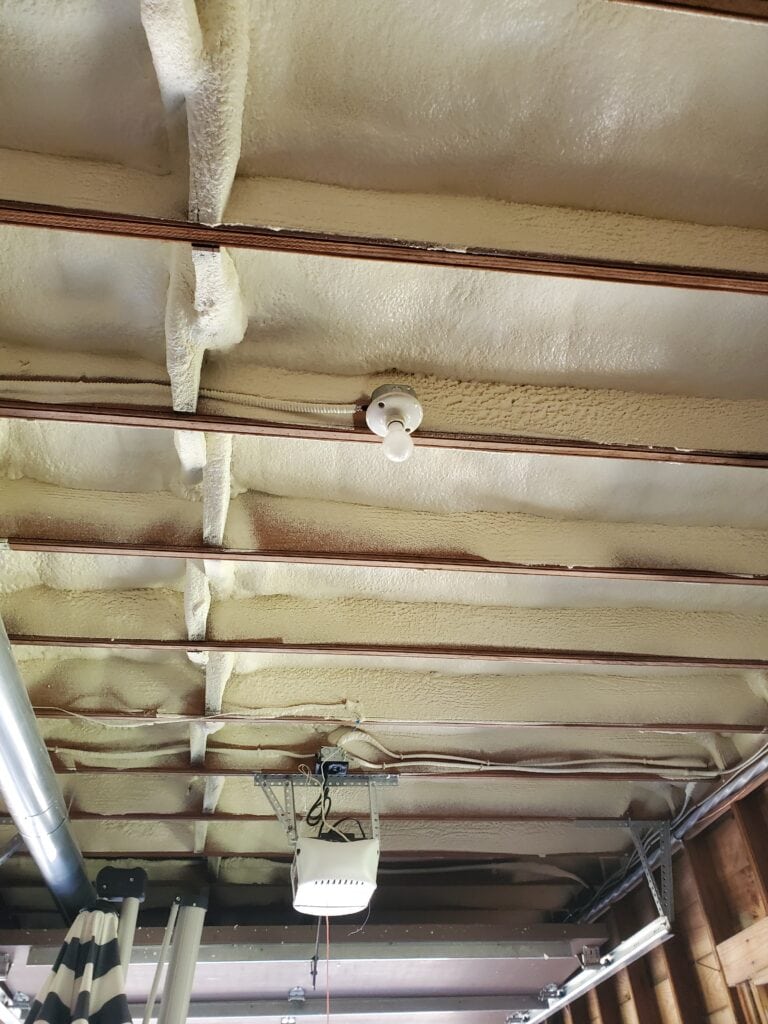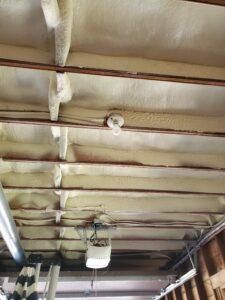 No more cold floors in the winter
Greater indoor temperature stability
Reduced "stack effect"
Lower heating and cooling costs
Fewer indoor drafts
Increased home comfort
Heat pump compatible
Saves energy!
For more information, contact us at (269) 383-7862 or request service online today!
Need Foundation Insulation?
Contact the experts at
Better World Builders.