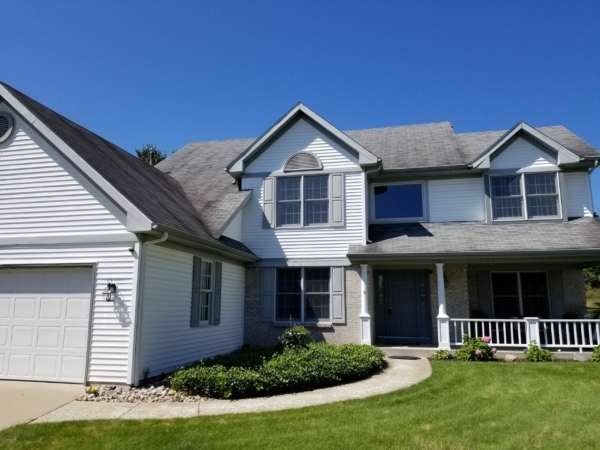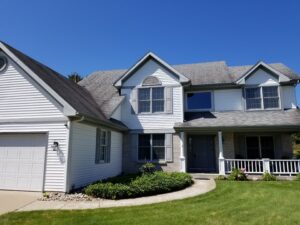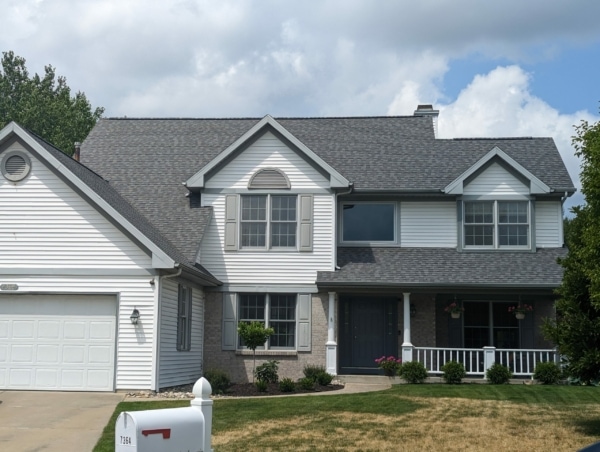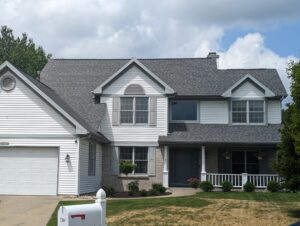 Roofing
Roof and gutter systems are the key elements that provide durability and performance for a Kalamazoo, MI, area home's life.
Roofing does more than just keep the rain and elements out.  Roofing systems have several components that must be in place to keep the home occupant's healthy and safe.  When all the components are in place, you will have a long lasting, durable, and reliable shelter to last for many years and even generations.
If your home has icicle issues in the winter, unbearably hot upper levels during the summer, musty or stale odors around the house, it is very likely that one or more of your roofing systems is not working properly to protect your home.
Key Elements of a Roofing System
The key elements start with what is under the roof. This includes: 
An air sealed and well insulated attic
Proper attic ventilation
Properly terminated bath fan exhausts that don't trap hot air in the attic
Stays dry and free of mold and rodents
What is on the top side of the roof is just as important: 
Dry and solid roof decking
Ice and water shield in the valleys, along the eaves, around chimneys, and along dormers
Premium synthetic felt to cover the rest of the deck
Felt acts as an extra layer of defense against roof leaks, when correctly installed. Better World Builders makes sure the job is done correctly, paying attention to the details that will make your roof last for decades while protecting your home.
From the proper starter strips, drip edge metals, and flashing components to make sure water isn't dripping and causing damage to your siding, to the best quality asphalt shingles in the industry, we are your roof and gutter experts!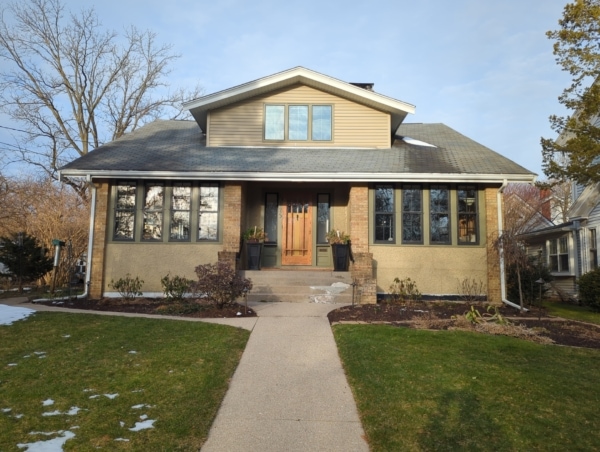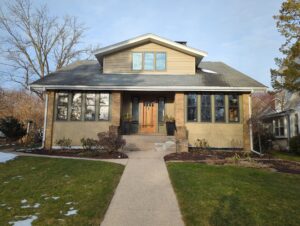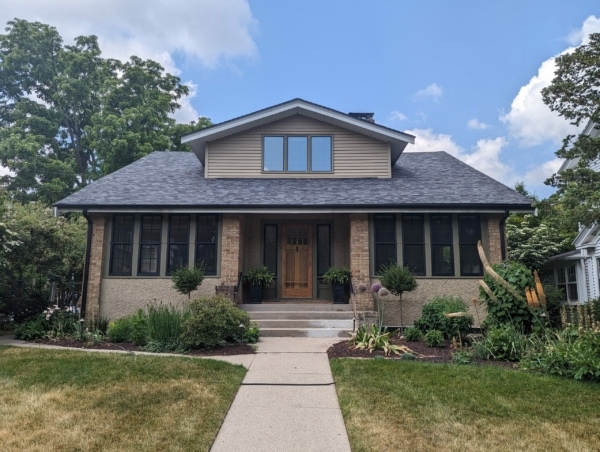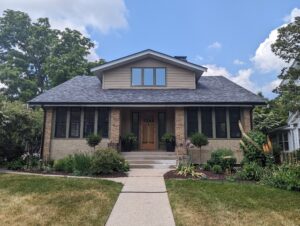 Want to go green? The best time to install solar is when your new roof installation is completed. The Better World Builders team can help deliver on those green home initiatives you want to tackle!
Gutters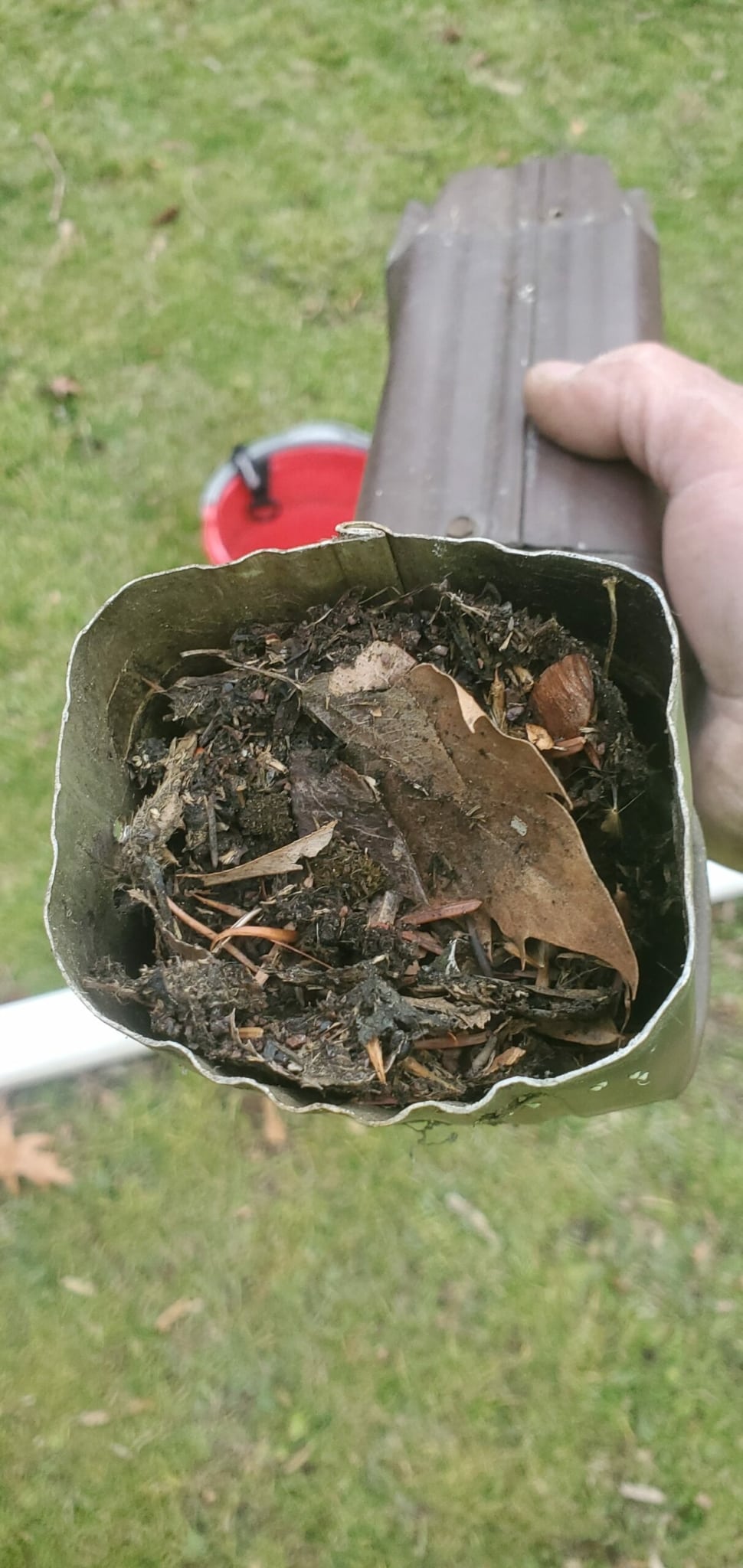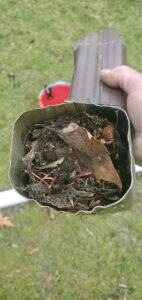 Gutters help prevent rainwater from entering the foundation of your home.  A wet foundation will lead to a more humid basement.  Humid basements can produce mold and encourage rodents and insects to reproduce inside your home. 
Better World Builders offers a large assortment of gutter system colors and sizes to complement your home.  We also offer the best gutter protection screens and helmets, helping to keep your gutters free of debris and leaves. 
A new roof and gutters provide many benefits for your home, including improved protection from weather, enhanced curb appeal, and increased energy efficiency. 
The process for a new roof and gutter system is easy!
The first step is to call Better World Builders today or submit an online inquiry from our website to book your roof inspection. We determine the extent of damage and wear and tear by inspecting the roof from inside the attic and then evaluate the condition of your roof and gutters from both inside and outside to establish whether a roof repair or replacement is necessary.
We then provide a detailed inspection summary, which also includes performance recommendations to correct health, safety, comfort, durability, and energy efficiency, making your roof, attic systems, and Kalamazoo, MI, area home perform like new!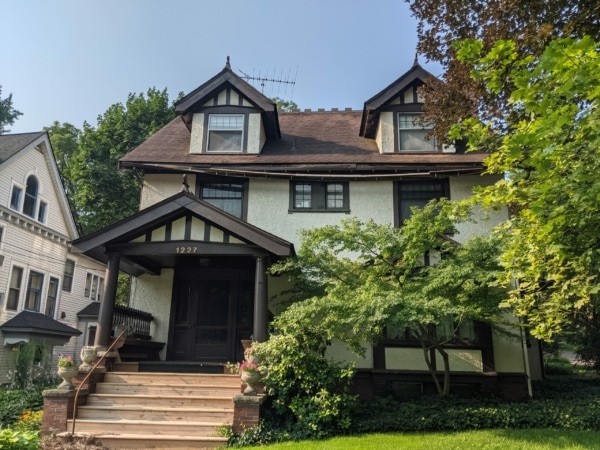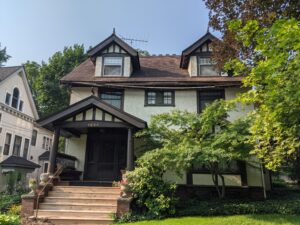 For more information, contact us at (269) 383-7862 or request service online today!