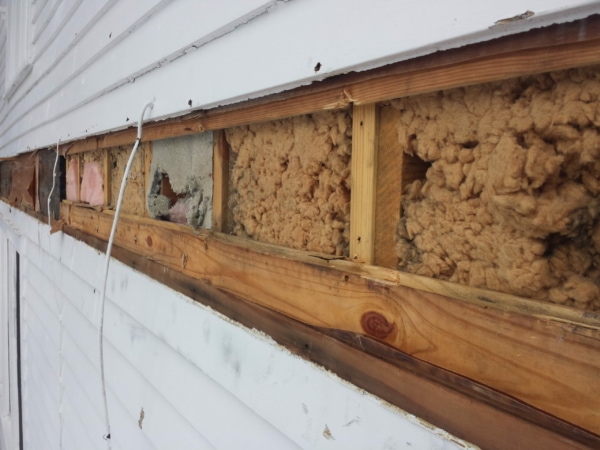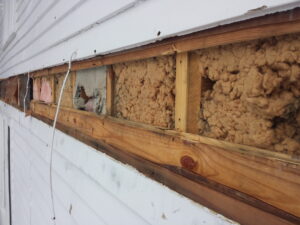 Wall Insulation helps keep homes more energy-efficient and comfortable. Most Portage, MI, area homes built between 1920 onwards, have external walls that are made up of two layers with a small gap or "cavity" between them. This empty cavity is what led to the need for insulating material. There are many advantages and benefits for wall insulation.
Insulators are poor transmitters of heat. This is why wall insulators are energy-efficient. They slow down the rate of heat transfer and retain heat within the home as long as possible; hence, there is less of a need to use energy to achieve and maintain a comfortable room temperature, especially during winter.
Since wall insulators prevent heat loss, they save on energy costs. Wall insulators also prevent the penetration of too much heat from the external environment, which is especially useful during summer.
By reducing heat loss, as well as cool air that is lost during the summer, wall insulation reduces emissions to the environment by reducing the use of heaters and air conditioners, which helps to reduce electricity consumption.
As the majority of power plants that produce electricity also produce carbon dioxide, lowering energy consumption can reduce pollution. Wall insulation can reduce heat loss by up to 40% through cavity walls and up to 60% through solid walls. It is therefore one of the most environmentally friendly, energy-saving measures to consider for your home comfort.
Insulating walls also reduces noise. Insulators between walls act as absorbers and barriers to decrease noise being carried to adjoining rooms and between outdoors or indoors.
Benefits of Wall Insulation
Costs less to heat and cool your home
Wall Insulation provides year-round comfort
Helps prevent condensation and mold from growing
It's low maintenance and lasts a lifetime
Wall Insulation makes your home more energy efficient and environmentally friendly
Reduces noise pollution from room-to-room and from outdoors to indoors
The Auditors and Inspectors at Better World Builders are experts at determining the best insulation for your Portage, MI, area home's walls based on your budget, priorities, and needs. For more information, contact us at (269) 383-7862 or request service online today!