Basement/Crawl Space Inspection
If you're experiencing cold floors above your basement or crawl space and high energy bills, it could be an indication that your insulation is failing in the basement or crawl spaces of your Kalamazoo, MI, area home.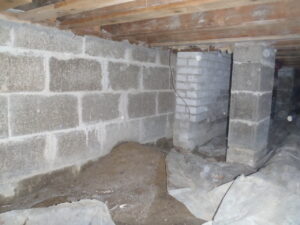 Reasons Why You Want a Basement/Crawl Space Inspection
Uncomfortable rooms
Mold, mildew, fungus or rot
Damp/stale air or musty smell in basement/crawl space
Cold, soft or separating floors
Cracks in your flooring or foundation
High cooling costs
Wet insulation
Flooding or puddling water
Leaky windows or pipes
Sweating windows
Basement condensation
Insect or pest infestations
A home can be built on a slab with no basement, a full basement, an accessible crawl space, or an inaccessible crawl space. Some homes have a combination of all of these. And, perhaps the most important parts of the home inspection are the basement and crawl space inspections. In an unfinished basement or accessible crawl space, we inspect the floor structure for moisture condensation, mildew, mold, fungus, rot, and breakage.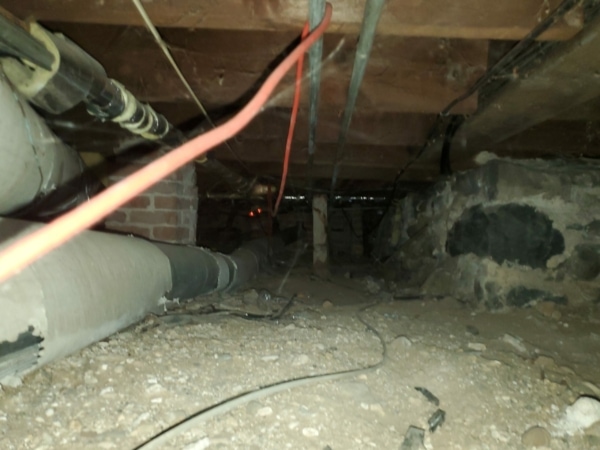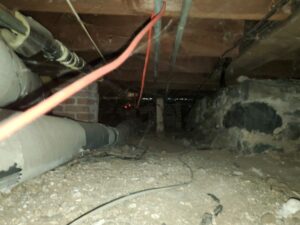 A crawl space is a shallow and uninhabitable area, usually between the soil and the first floor of the home. Water control and management in the crawl space is essential for maintaining a healthy home. The most common problem associated with wet crawl spaces is that moist conditions can lead to wood destroying fungus that deteriorates exposed framing.
In addition, excessive moisture is a conducive condition that can lead to infestation of wood destroying insects, such as termites. Sometimes, water penetration into a crawl space can lead to the undermining of the foundation.
Moisture can also enter a basement of crawl space through outside air, the ground or through the foundation of your home if it doesn't have proper drainage.
If you're having some or all of these issues, contact Better World Builders at (269) 383-7862 or request service online for a Basement/Crawl Space Inspection. Or have your whole Kalamazoo, MI, area home inspected with our Certified Home Performance Energy Audit to correct these issues the right way, right away!
Need a Basement/Crawl Space Inspection?
Contact the experts at
Better World Builders.