Are You Experiencing Any of the Following in Your Home?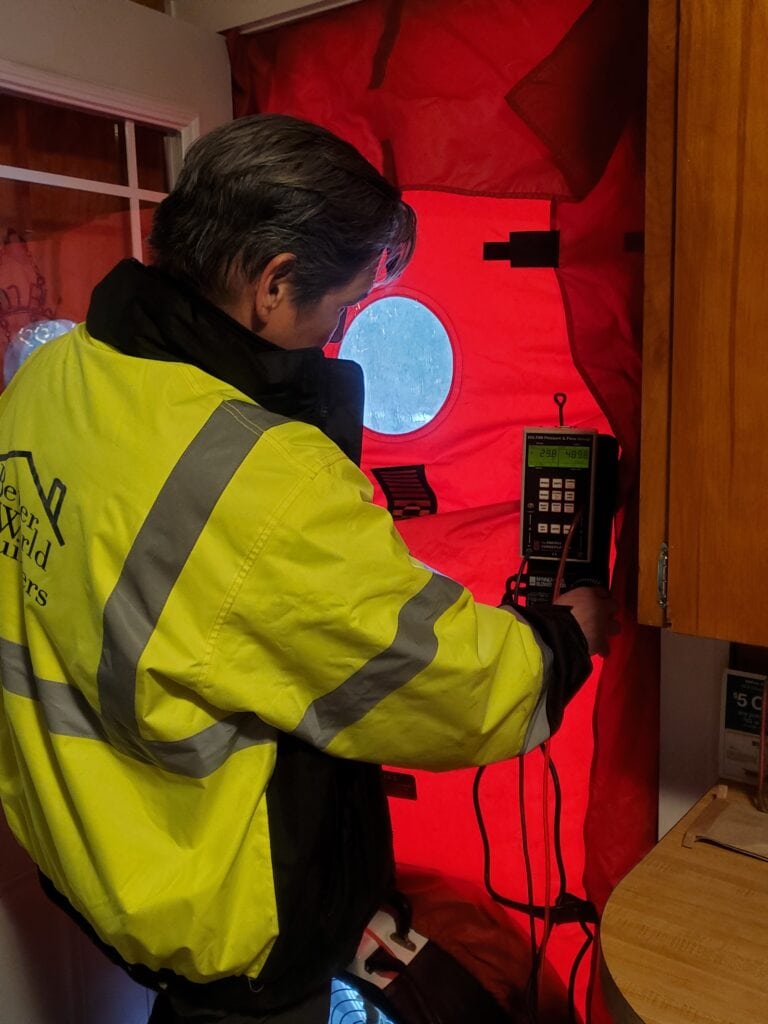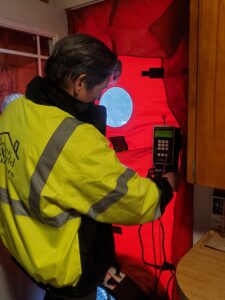 Drafty rooms
Excessive dust
Outside noises that are heard in your home
High utility bills
What Is a Blower Door Test?
Imagine having a window in your Battle Creek, MI, area home that never closes. The blower door test allows us to measure the size of this never closing "window" to determine the amount of air leakage in your home.
The blower door results tell us at Better World Builders in Cubic Feet per Minute (CFM) the actual airflow in your home, then we compare that to the Building Airflow Standard for the size of your home and occupancy rate. These calculations provide measurable numbers for the energy being wasted due to excess airflow and the limit for making your home airtight while maintaining healthy air.
How Do We Do It?
Blower Door test is a professional tool that measures how airtight a Battle Creek, MI, area home is. Blower doors consist of a frame and flexible panel that fit in a doorway, a variable-speed fan, a pressure gauge to measure the pressure differences inside and outside the home, and an airflow manometer attached to hoses for measuring airflow.  Once we get the output, we can design efficiency adjustments for your home, and you can save more money on energy bills!
The Blower door test is included in The Better World Builders Certified Home Performance Energy Audit, or as a standalone item for New Construction Blower Door Testing and Major Remodel Blower Door Testing for Certificates of Occupancy. Call Better World Builders at (269) 383-7862 or request service online today for any of these services!