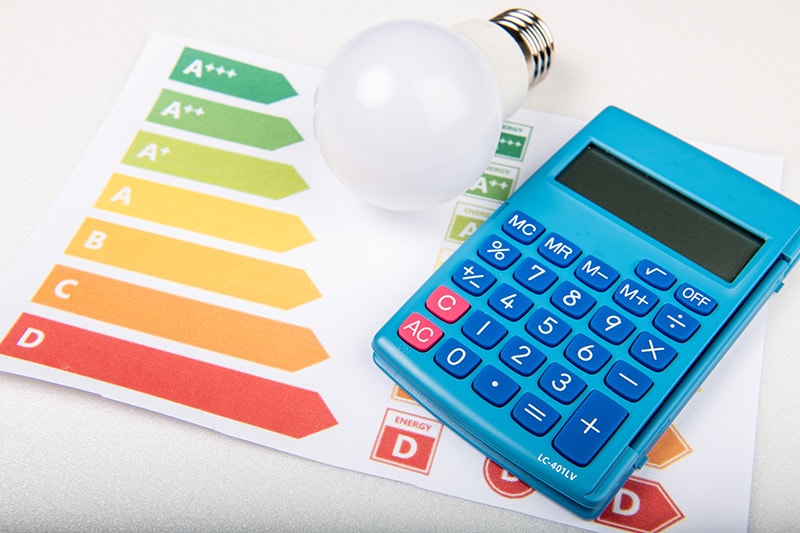 Scheduling a home energy audit with a certified company can provide valuable information about your Kalamazoo home and its health.
An audit also helps you document eligible improvements that might qualify for significant tax breaks through the Inflation Reduction Act (IRA).
And in some cases, a professional audit can help you save up to 30 percent on your monthly energy bill by recommending ways to make your Michigan home more efficient. That could translate into hundreds of extra dollars in your pocket every year.
Better World Builders has a Pearl-certified team that can audit your home. Whether you need to add more insulation or upgrade your lighting, we can help you find ways to save money.
What Is a Home Energy Audit?
A poorly maintained home will cost you money. It compromises your comfort, wastes energy, and adds extra wear and tear to your heating and cooling system.
An audit is a series of diagnostic tests and inspections to help determine where your Kalamazoo home could be more efficient. Our Certified technicians will start from the outside, looking for issues around walls, joints, and under the eaves. If there is not a tight fit, you're losing energy—and money.
Our technicians will inspect the attic, crawl space, and other areas that are vulnerable to leaks and drafts. Part of the inspection is to ensure your home's insulation is applied evenly and still in good shape.
The audit will include your furnace, air conditioner, water heater, and other appliances. Upgrading to a high-efficiency heating and cooling system can save hundreds of dollars annually on your energy bills.
We will conduct a blower door test that exposes any air leaks in your home. According to ENERGY STAR®, sealing air leaks and adding insulation to your attic can save up to 10 percent on your energy bill.
Your energy audit goes down to the smallest detail—including your ductwork and the holes where electrical lines pass through. If they're not sealed, they're leaking.
What Is the Difference Between a Home Energy Audit and a Home Energy Analysis?
A home energy analysis is a valuable tool for a general checkup on your home's health. It does not require a certified contractor, costs no money, and usually takes around 90 minutes to complete. It provides a quick overview of standard energy-saving opportunities.
A home energy audit is much more comprehensive. It is conducted by a BPI-certified contractor and can take 2-4 hours to complete. The cost of the audit typically depends on the size of your home.
A certified audit provides the necessary documentation to qualify for tax breaks under the IRA. If you are thinking about adding new insulation or upgrading your appliances, a home energy audit is the best place to start.
Why Choose a Pearl Contractor?
Pearl Certification is a national firm that qualifies an elite network of professionals to provide independent third-party certification to high-performing homes with heating and cooling, solar, smart home devices, resilient features, and much more.
What does that mean to you?
Pearl Certification means any improvements we make to your Kalamazoo home are documented and certified. You can use the documentation to qualify for tax breaks through the Inflation Reduction Act that was signed into law in 2022 to help homeowners create energy-efficient homes.
You enjoy lower operating costs because your home operates more efficiently through Pearl Certification—and you add value to your home when you are ready to sell it.
Homes with third-party certification sell for 4 percent higher nationally. That's money in your pocket.
Our staff is also certified through the Building Performance Institute (BPI), giving you confidence that you are working with one of the top auditing companies in Michigan.
When you work with a BPI-certified company, you can qualify for a $150 tax break on your home energy audit. So the savings begin right away!
Better World Builders offers certified audits for homeowners in Kalamazoo, MI, and surrounding areas. Schedule your audit today to save money and reduce your home's carbon footprint. Call us at (269) 383-7862 or request service online.